GMSK Shield
The node adapter is built around two major components. That is the GMSK modem chip (CMX589) and the controller (ATmega) that takes communication to the host (PC or Raspberry PI) for his account.
The modem supports D-Star hotspot and repeater functionality, half and full duplex so. The transceiver get connected to the present (mini DIN) 9600 bps packet connection.
– Fits on Arduino UNO and MEGA 1280/2560
– Standard mini Din /ps2 9600 packet connector
– half and full duplex mode support
– D-Star
Block diagram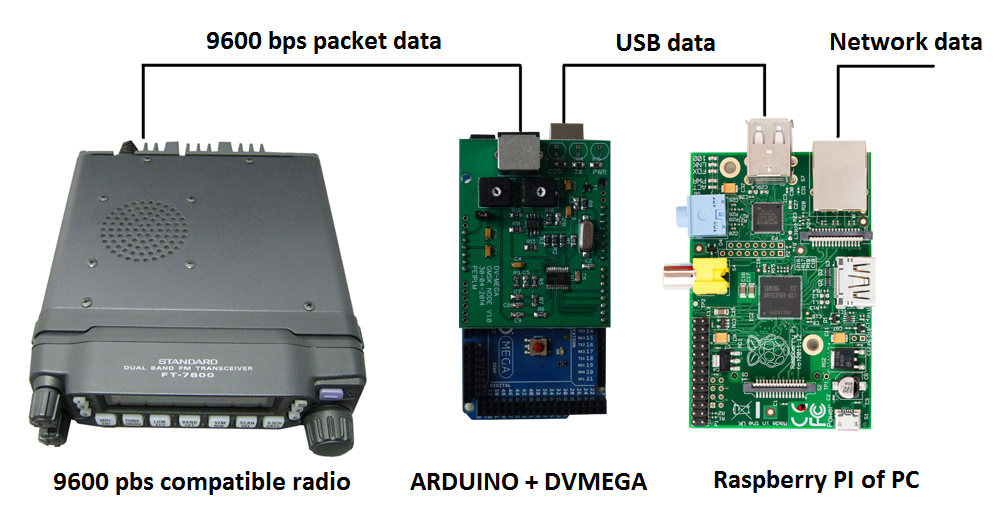 Mini Din Info : Diagram
---
Dualband Radio Hotspot Shield
With the DVMEGA Dual Band Radio and ARDUINO board basis you quickly make a 10 mW hotspot for D-Star, DMR or Fusion which operates on VHF or UHF.
– Fits on Arduino UNO and MEGA 1280/2560
– Dualband VHF/UHF radio
– 10 mW output power
– SMA antenna connector
– D-Star, DMR and Fusion
Block diagram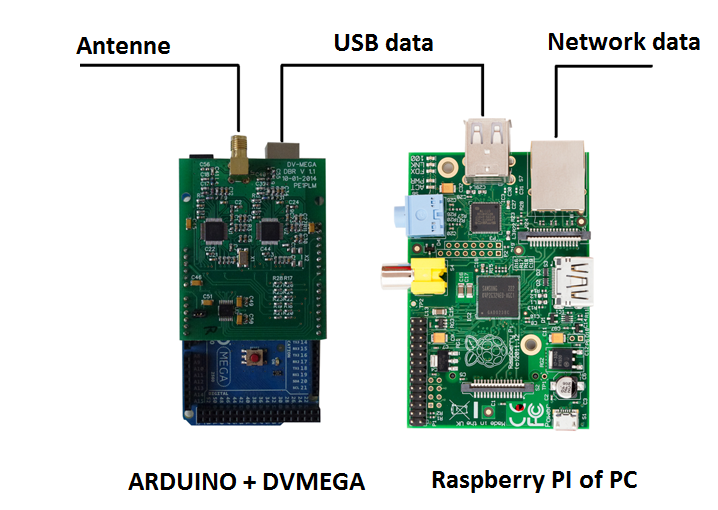 ---
Firmware downloads