DVstick30
The DVMEGA DVstick30 is the successor to the DVMEGA AMBE.
The DVMEGA AMBE remains available because it has the possibility to convert analogue audio directly into AMBE data without the intervention of other hardware.
The DVstick 30 is the perfect combination of the AMBE-3000™ vocoder and USB interface.
Using BlueDV and the DVstick30 you can make a QSO without a radio. All you need is a Windows PC with soundcard, microphone, speaker and a DVMEGA DVstick 30.
The communication speed can be set by means of hardware configuration. This makes the DVstick 30 extremely flexible and backwards compatible with existing software such as Dummy Repeater and AMBE server.
Technical data
– USB 2.0 Full Speed compatible.
– UART speed 460800 Baud
– USB port powered.
– DVSI's full duplexAMBE+2™ Voice coder.
– Data rates of 2.0 kbps to 9.6 kbps in 50 bps increments.
– Variable FEC Rates 50 bps to 7.2 kbps.
– Vocoder configuration via configuration packets.
– Compatible with, BlueDV, AMBE server, Dummy repeater etc.d.
Product information letter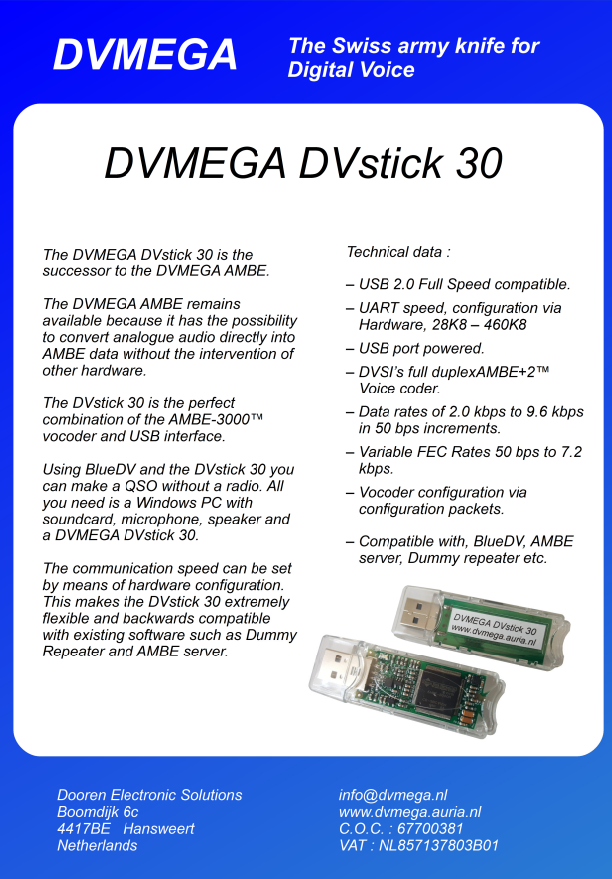 (Click on photo for PDF version.)
Instructions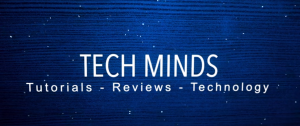 Identify driver
There are 2 variants, where the USB to Serial converter is different. Please refer to the following document to find out which driver belongs to your DVstick-30. This document also contains the link to the relevant driver.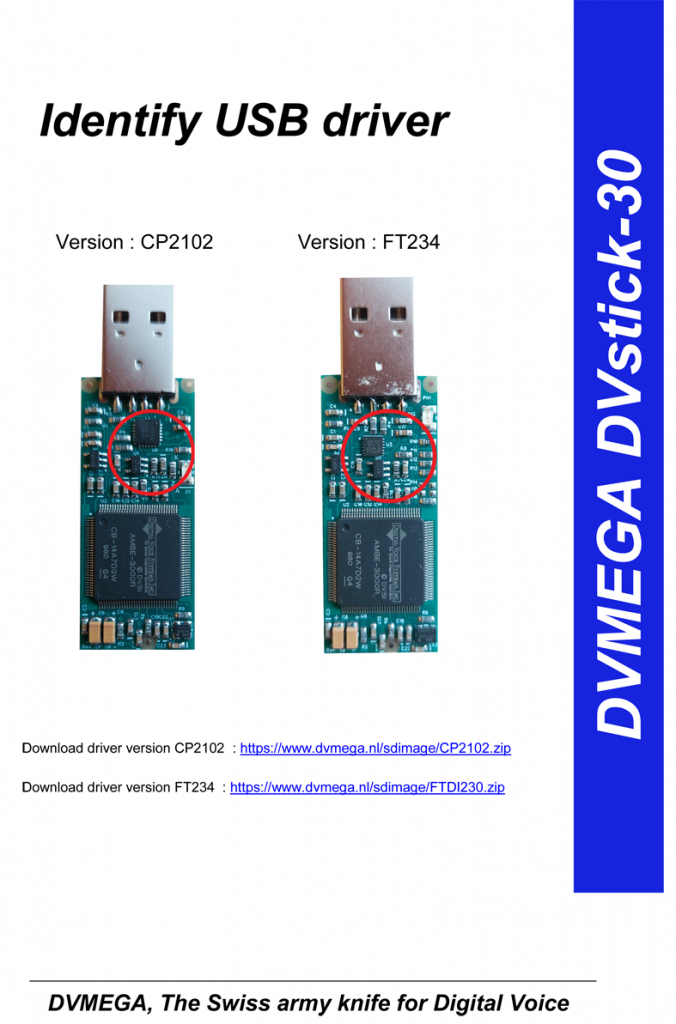 ---
DVstick33
The DVMEGA DVstick33 is based on the AMBE3003. DVstick33 can do 3 channels transcoding for XLX systems and is also supported by BlueDV.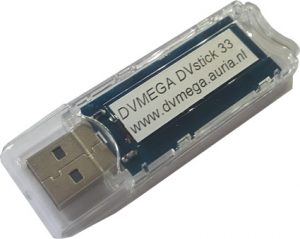 ---